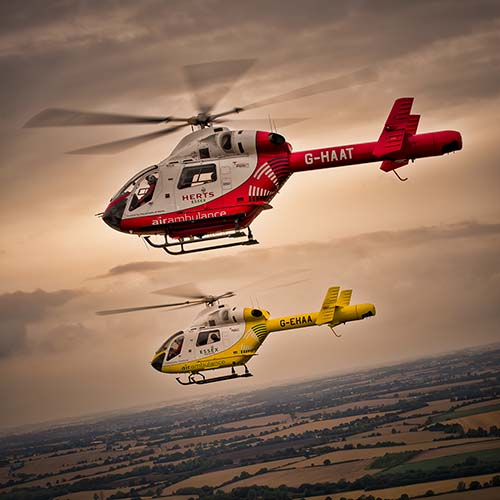 Photographs for the air industry
London aviation photographer Michael Molloy has produced images for both the Essex and Hertfordshire Air ambulance trusts and for private charter jet companies. He has been photographing helicopters for the last four years. This has included air to air photography, ground to air and static images, also portraits of the crew and celebrity visitors to the airfield.
Most of Mike's aviation photographs are used for websites, brochures and marketing, including fund raising by charities.
Email or give mike a call to get more information or to arrange a quote for any upcoming aviation photography.